Child Care Homes & Facilities in a Mixed-Delivery System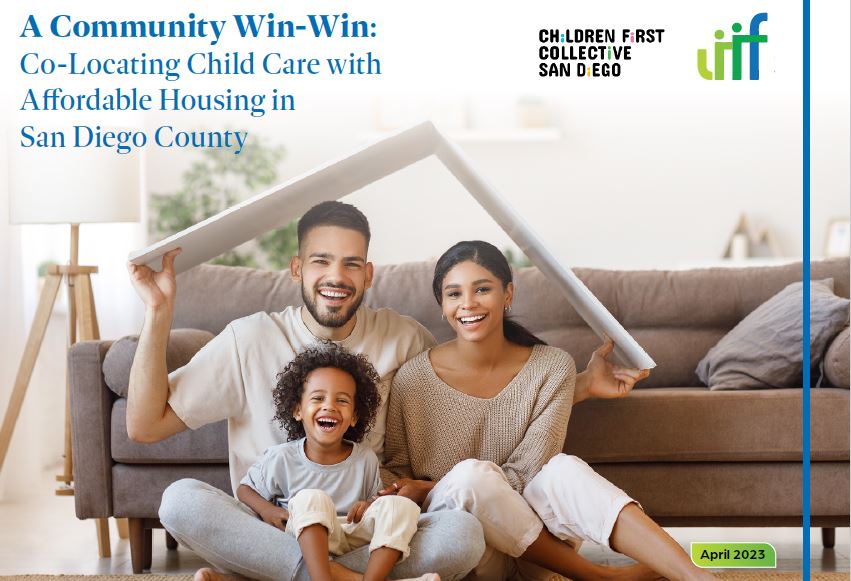 Co-location of Child Care and Affordable Housing
The co-location of child care within affordable housing provides a vital service for residents and the surrounding community, as well as reliable tenants. Co-location solutions can be diverse to fit the diverse needs of each community, examples include a child care center in retail space or an in-unit family child care provider.
A Community Win-Win: Co-Locating Child Care with Affordable Housing in San Diego County
"Co-locating child care within housing just makes smart community-building and business sense!"
Update and Improve
Facilities must meet a high regulatory standard in order to offer a safe space conducive to early learning and play. Whether for care in homes, centers, recreation centers, libraries, business parks, or other locations, the Children First Collective is committed to advocating for local funding and coordinating around state and federal funding opportunities to ensure facility availability does not become a bottleneck for the increased supply of child care.
Measure H Educational Awareness Campaign
State Grant Facilities Support
Below, listen to Laura Kohn from Mission Driven Finance talk about child care and housing at San Diego County's 2023 Economic Roundtable.
So, what do you say?
Want to be part of the change?